Things to do in Tenterfield
There are so many things to see and do in the Tenterfield Region, whether you are here for 3 days or 3 weeks. Explore nature at its best, discover fascinating stories of the past, sample local wines, enjoy a round of golf, uncover boutique shops, explore scenic walks and drives or get in on the action with a spot of canoeing, fishing, swimming and hiking.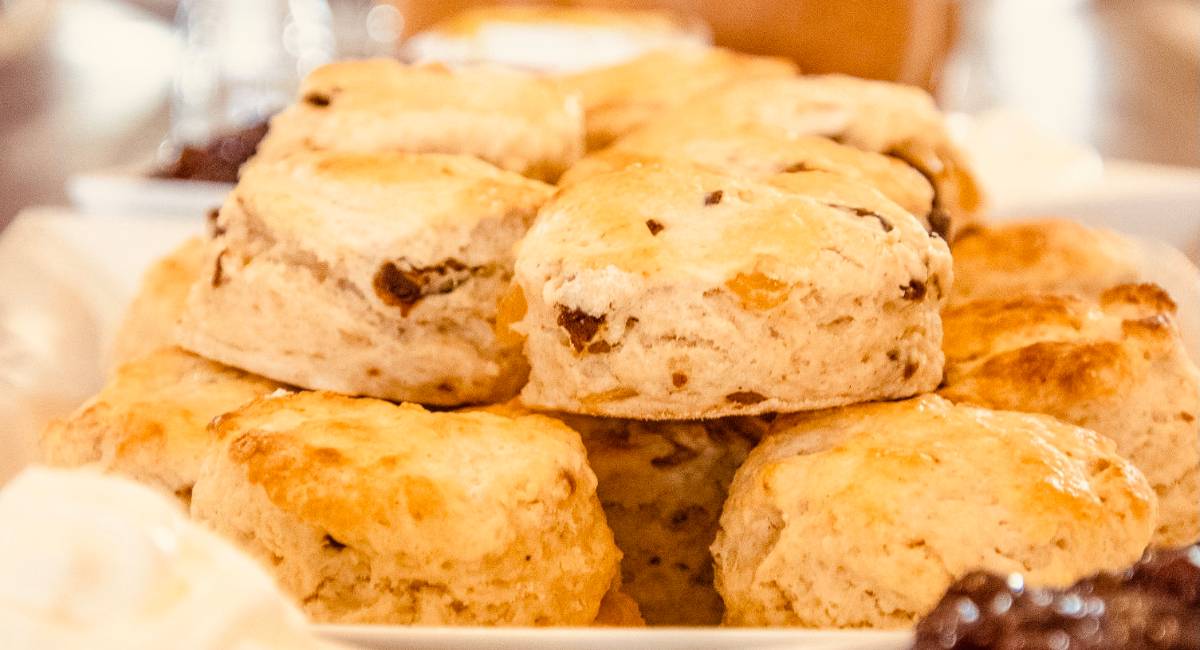 Arrajay Downs – Tenterfield
Dave, Rhonda and family live approx. 10kms East of Tenterfield (5kms from the Guesthouse) on their property at "Arrajay Downs" which is nestled on the peak of the Great Dividing Range. This is where they grow their free-range sweet pork, prime lambs and chickens.
The Old Timber Barn is the perfect location to enjoy a paddock to plate home-cooked meals while enjoying the beautiful Tenterfield landscape and watch the animals grazing in their free-range style environment.
Ask Dave & Rhonda about hosting your next function at Arrajay Downs.
If you are interested in visiting for a farm tour, give us a call!
Bryans Gap Road, Tenterfield NSW 2372
Artists' Collective Studio – Tenterfield
The studio hosts exhibitions and workshops by various artists in a number of mediums. Along with these exhibitions, artworks, paintings, pottery, textiles and jewellery are available for sale at the gallery.
Opening Hours
Open Wed, Thurs & Friday: 10am – 4pm
Open Sat & Sun: 9am – 3pm
1/199 Rouse Street, Tenterfield, NSW 2372
Bald Rock National Park – Tenterfield
Bald Rock National Park has reopened following bushfires. Please take care when in the park as some signage has been damaged and walking paths may not be as easily defined.
Bald Rock National Park features the largest exposed granite monolith in Australia, rewarding bushwalkers and climbers with an expansive panoramic view unequalled in the New England Region.
260 metres above the surrounding bushland, Bald Rock is a massive granite dome 750 metres long and 500 metres wide, the largest exposed granite rock in the Southern Hemisphere. At close to 1300 metres above sea level, it feels like a remote 'top of the world' experience from the summit. Collections of granite archways, scattered boulders, ravines roping their way through the terrain and a pile of enormous smooth granite stones balancing strangely across each other, all await your exploration.
A gentle 2.5km climb to the summit exists, or you can challenge yourself with a short, but very steep climb up the face of the rock.
Bald Rock picnic area has gas barbecues and picnic tables where you can while away the hours. As it's the only established picnic area in Bald Rock National Park, with plenty of shaded spots to escape the heat, it's a popular place to visit in summer.
A National Parks Pass is required when visiting the park, and can be picked up from the NSW Parks office, or at the park itself. (Fees apply).
Bald Rock Access Road, Tenterfield NSW 2372
Basket Swamp National Park – Tenterfield
Basket Swamp has reopened following bushfires. Please take care when in the park as some signage has been damaged and walking paths may not be as easily defined.
Basket Swamp National Park is a woodland park without facilities that suits self-reliant bushwalkers. Bush camping facilities are provided in this waterlogged park. It includes Timbarra Lookout and gives access to nearby Basket Swamp Falls and the Woollool Woolloolni Aboriginal Place. Boonoo State Forest, which has a picnic and camping area with tables and toilets, is directly north.
Basket Swamp is an important wetland of heaths and sedges. It cleans, stores and slowly releases water throughout the year into local creeks that run into the coastal Clarence River system.
Basket Swamp is located 14 kilometres north-east of Tenterfield off the Mount Lindesay Road (partly unpaved) 14 minutes from the Guesthouse and is recommended for 4WD access.
Mt Lindesay Road, Tenterfield NSW 2372
Birdwatching – Tenterfield
Tenterfield Shire encompasses a large area that is home to abundant native wildlife and fantastic and diverse birdwatching. The Shire reaches onto the lowlands of the Clarence River to the east and the Beardy River to the west. This mix of eastern lowlands, sub-alpine (over 1600m), sub-tropical and warm temperate rainforest and dry western woodlands provide many native animal habitats.
For bird-watching in Tenterfield itself, we have areas that include Tenterfield Park, Tenterfield Dam, Currys Gap and Mt McKenzie.
In the north, areas include our National Parks of Bald Rock, Boonoo Boonoo National Park, Basket Swamp National Park and Boorook State Forest. To the East is Timbarra and to the West is Mole Station, Roseneath Station and Reedy Creek Road.
This is only a sample of the many areas ideal for diverse birdwatching.
Boonoo Boonoo National Park – Tenterfield
Parts of Boonoo Boonoo National Park have reopened following bushfires. Please take care when in the park as some signage has been damaged and walking paths may not be as easily defined.
The Boonoo Boonoo Falls, Platypus Hole and Robinson's Cabin have all reopened. Please take care when in the park and take note of any road closed signs. Please note Morgans Gully Picnic Area and the Cypress Pine Campground are still closed.
Boonoo Boonoo National Park has spectacular river and gorge scenery and plenty of historic interest as well. Swim and camp beside the river. From the lookout is an uninterrupted view of the Boonoo Boonoo River cascading over the granite cliff edge to become a spectacular waterfall that plunges 210m into the gorge and rainforest below. Nearby, you'll find walking tracks and shady places to picnic. Secluded rock pools along the river, lined by wildflower-filled bushland, are the perfect way to cool off on a hot day.
The ultimate romantic setting, it was here that poet Banjo Paterson proposed to his sweetheart Alice Walker whom he later married. The pair held their reception at the historic Tenterfield Homestead which was owned by the Walker Family at the time.
The River walk, which can be joined at several places along Falls Road, connects Cypress-pine campground and Boonoo Boonoo Falls picnic area. The track takes you through dry eucalypti-forest. Make the most of the two river visits by having a swim. If you've approached the river quietly, you may be lucky enough to spot a platypus. Around sunrise and sunset, wallabies and kangaroos might be seen grazing or drinking at the river.
Be sure to spend some time at Morgans Gully; a fascinating area full of granite rock that marks the site of an old goldfield from the 1890s. At the eastern end of the gully, you'll see the historic heritage of the gold mining era. There's a hand-dug water race where gravel was washed and, in the woodland to the east, there are two old pressure cylinders used for gold extraction.
A National Parks Pass is required when visiting the park, and can be picked up from the NSW Parks office, or at the park itself. (Fees apply).
Park Facilities
Information Signs, Lookouts, Camping, Picnic Area, Gas Cooking Galleys, Toilets, Walking Tracks, Swimming, Cultural Site, Wheel Chair Access (to lookout).
Boonnoo Boonnoo Falls Road, Tenterfield NSW 2372
Centenary Cottage Museum – Tenterfield
Tenterfield Centenary Cottage Museum consists of the Cottage Museum, General Sir Harry Chauvel Gallery, Petrie Pioneer Cottage and various examples of machinery from a bygone era.
General Sir Harry Chauvel Gallery – Australia's first General was born at Tabulam Station. His involvement with the Light Horse and his distinguished Army career is highlighted in the Gallery. The Gallery was built from a bequest left by his equally well-known artist sister Lillian Chauvel. Lillian was one of Australia's first internationally recognised women artists. Many of her paintings are also on display in the Gallery.
Petrie Cottage was originally situated at 116 Rouse Street, Tenterfield. With its two front rooms made of local pitsaw hardwood, sassafras slab and battens with board roof, it reflects a typical workman's lifestyle of the 1860s.
Opening Hours
10am – 4pm Wednesday to Sunday and Public Holidays
Open 7 days a week during NSW school holidays.
136 Logan Street, Tenterfield, NSW 2372
Commercial Hotel (CBH) – Tenterfield
A unique experience in the High Country of Tenterfield, visitors will enjoy eating, drinking and just relaxing by the fire in this beautifully restored Art Deco building. Lunch at the CBH is the perfect place for a quick bite, or to settle in and admire the architecture from the 1940s.
The original dining room provides an intimate space capturing the charm of the building's restoration. Our seasoned chef, who is trained in classical French cooking, treats diners with his wholesome rustic nouveau menu by focusing on homemade soul-satisfying fare. The original wood fire oven, which would have satisfied many a weary traveller in the 1940s, was discovered hidden inside the wall of the kitchen. It has been carefully restored and is proudly on display for diners to see in the restaurant.
Enjoy carefully selected wines from the exceptional wineries of Stanthorpe, the wider Granite Belt and of course Tenterfield, as well as our craft and mainstream beers on tap. The menu offers contemporary, seasonal cuisine designed to enhance your food and wine pairing experience at fair prices.
288 Rouse Street, Tenterfield
Glenrock Gardens – Tenterfield
Glenrock Gardens is an award-winning country garden set in the high country of New England. It is the perfect venue for all events including weddings, workshops and garden tours and spectacular in all of the four well defined seasons. The 10-acre gardens were voted the Best Australian Garden by the viewers and readers of Better Homes and Gardens in 2006. They are incorporated within a working farm and although the gardens are very much designed in the English style with dry stone rock walls throughout, they are also surrounded and interspersed with iconic Australian bushland. A succession of lakes divides the parkland, the northern prairie borders and woodland gardens with the terraces, croquet lawns, spring borders and double borders.
Private or public tours (guided are available) are welcome throughout Spring, Summer and Autumn, however, the gardens are closed each winter for repairs and maintenance. A restroom is available but there are no cafe or EFTPOS facilities available on site. Catering can be arranged if required for larger groups and BYO picnics are always fun! Due to the size of the garden, a duration of 1 to 2 hours is recommended. An electric 4 seater buggy is also available for use for the less mobile. (Fees apply).
Opening Hours
Open by appointment for group tours, or during Open Gardens.
Open Days from 10.00am to 4.00pm
Entry $10 (children under 16 free)
Devonshire tea available from $5 per person
Gardens closed from May till September each year for maintenance and renovations to the gardens.
Washpool Creek Road, Tenterfield NSW 2372
Historic Cork Tree – Tenterfield
Tenterfield's giant cork tree, still growing in Wood Street, was brought from England by Edward Parker in a jam tin in 1861. It is believed to be one of the largest Cork trees in Australia. Although not as old as some of the trees dotted around the English countryside, our Cork Tree flourishes in this New England climate, and continues to grow. It is hoped that it will continue to flourish and yield good luck to future generations, as in the past.
The Legend
Known as the Wishing Tree, as well as Cork Tree in English folklore, it is said that the trees are surrounded with a strange power to bring good luck to those who observe certain rituals dating back to the time of the Great Plague of London 1665. The ritual is to walk around the tree three times and make a wish. Some come for better health, some for better fortune and others for a wife or husband. It was said that few were disappointed.
Opening Hours
Wood Street, Tenterfield, NSW 2372
Make it Tenterfield – Tenterfield
Artisan Makers Space
Any craft is open for discussion.
Regular workshops are held for many different crafts.
Beading, Screen printing, mosaic, leatherwork, shoemaking, upcycling, felting, jewellery, folk art, sewing, printmaking
Opening Hours
Mon – Fri 9am – 4.30pm
Sat & Sun 9am – 11.30am
210 Rouse Street (above Mitre 10), Tenterfield, NSW 2372
Mount McKenzie Scenic Drive – Tenterfield
This short drive gives visitors an opportunity to view some of the unusual granite outcrops which can be found throughout the district. These are quite spectacular and many unique formations of granite can be seen. Mainly a sheep grazing area with some cattle, it is in sharp contrast to the open grazing areas on the eastern side of town. The drive takes approximately 1 hour and is 38km long. The road is unsealed but is in good condition.
Alternatively, take the shorter sealed road from Douglas Street. Please note the turnoff from Gum Flat Road to the lookout is partly unsealed.
From the lookout, there are great views of the town area and surrounding district. The barbeque facilities (and you) are 1298m above sea level. Observe the area of timbered country to the north, this is Boonoo Boonoo Tableland. It includes Girraween National Park in QLD, Bald Rock and Boonoo Boonoo National Parks in NSW. The rock on top of a mountain, just before the edge of the tableland drops into the Cataract River to the right, marks the Woollool Woolloolni Aboriginal Place.

Our Place Coffee & Wine Bar – Tenterfield
Our Wines are sourced from boutique vineyards across Australia.
Our Coffee is sourced through SUPPLY Speciality Coffee and Bar, Coffs Harbour
Our Food is designed to be shared over a glass of wine, with snacks and substantial dishes available.
We have a delicious array of locally made breads, cakes and pastries that complement our dessert wines and coffee.
204 Rouse Street, Tenterfield, NSW, 2372
Sir Henry Parkes School of Arts – Tenterfield
The Sir Henry Parkes School of Arts is a must-see for visitors to Tenterfield and offers a fresh and exciting approach to Australian history, culture and environment, with a focus on Federation.
Stories of Australia's history are told through exciting and innovative displays and the museum features the Banquet Hall, where Sir Henry Parkes delivered his famous Federation speech in 1889.
A display of memorabilia from Parkes' personal life, including a compelling portrait by Julian Ashton, ivory carvings and journals are situated in the gallery.
The School of Arts is owned by the National Trust, and in 1957 was the first building in NSW to be gifted to the trust by an act of parliament. The National Trust of Australia is committed to promoting and conserving Australia's indigenous, natural and historic heritage through advocacy, conservation and educational programmes. Members of the National Trust receive free entry into the museum.
Museum Entry Fees:
FREE for National Trust Members
FREE for Tenterfield Shire Ratepayers
$7.00 Adults
$5.50 Concession
$3.50 Child
$17.00 Family
$7.00 per head for tour groups of 10 or more people (includes guided tour)
Opening Hours
Monday – Sunday: 10.00am – 4.00 pm
The complex also features the Tenterfield Cinema & Theatre. This charming cinema features state of the art digital projection and screenings of all the latest movies, as well as live performances of music and theatre. Check the website or Facebook page for what's on!
Cinema Tickets
Adults $14.00, Under 18s & Concession Card Holders $10.00, Family of four $40.00 + $8.00 per additional child
Tuesday $8.00
A full Candy Bar is operational at very reasonable prices.
Opening Hours
Tuesday to Sunday from 10.00 am
Check Cinema Program/Website for movies showing & times.
205 Rouse Street, Tenterfield, NSW 2372
The Tenterfield library attached to the Sir Henry Parkes Museum offers free access to the internet, free wi-fi, and is named in honour of the Tenterfield Saddler, George Woolnough, grandfather of Peter Allen.
Taylors Cafe -Tenterfield
263 Rouse Street, Tenterfield, NSW 2372
Tenterfield Bowls Club -Tenterfield
Tenterfield Bowling Club offers an extensive range of activities and services. We are situated one block away from the highway in a parkland surrounding.
The Greenview Restaurant has a great range of quality meals open 7 days a week for Lunch and Dinner. The restaurant also caters for all types of functions. We have modern and well-equipped conference facilities for groups of up to 100. Weddings and functions are also catered for.
Tenterfield Golf Club – Tenterfield
Acclaimed as one of the finest country courses in Australia, the Golf Club offers a lounge bar and restaurant. The restaurant gives you a wide selection of meals seven days a week for lunch and dinner.
Opening Hours
Pelham Street, Tenterfield, NSW 2372
Tenterfield Railway Museum – Tenterfield
The Station opened in 1886 and is a rare survival of something that was once common throughout NSW. It is an almost intact nineteenth-century railway precinct. When the line was completed to the border in 1888, Sydney and Brisbane were linked by rail for the first time. Services declined gradually from the 1970s and finished completely in October 1989.
Tenterfield Railway Station Preservation Society now operates the entire precinct as a Railway Museum.
Open Hours Daily 9am-4pm
Railway Street, Tenterfield NSW 2372
Tenterfield Saddler – Tenterfield
For 50 years this quaint blue-granite Saddlery on High Street was the meeting place for those who enjoyed discussions on a wide variety of topics. Saddler, George Woolnough continued to ply his trade, listening but undisturbed by the chatter and opinions of his many friends who wandered in. It was the compassion of George Woolnough that attracted so many to the High St Saddlery from 1908 until his retirement in 1960. One famous customer was A. B. "Banjo" Paterson, well-loved Australian poet and author.
George Woolnough's Grandson, Peter Allen, internationally acclaimed singer and songwriter, has perpetuated the memory of George Woolnough in one of his best-known songs "The Tenterfield Saddler".
The Saddlery also draws fans of Peter Allen who want to see the home of the famous "Tenterfield Saddler".
Opening Hours
Monday – CLOSED
Tuesday – Saturday – 9.00am to 1.00pm
Sunday – 10.00am to 2.00pm
*Please note the Tenterfield Saddler is staffed by volunteers. If you are making a special trip, please call ahead to double-check they will be open.
123 High Street, Tenterfield NSW 2372
Tenterfield Soundtrails – Tenterfield
Discover our region through audio stories.
The Tenterfield Soundtrail carries you up the creek and down the main street of town, and into the history, the hearts and minds of the locals. Hear stories of the ghosts in the jailhouse, the playful patter of what it means to be a local, talking cats, German brass bands and Peter Allen's manna from heaven. This is a celebration of Tenterfield – the town, its history and people. Beautiful sounds and stories produced by world-class radio producers … with some help from the kids of St Joseph's school.
The Tenterfield Soundtrail was made possible by St Joseph's School Tenterfield and the Armidale Catholic Schools Office.
Available on iPhone from the App Store, or Android from Google Play.
Download Instructions:
Download Soundtrails App
Download the Tenterfield Soundtrail (under New England)
Put your headphones on and with the app open (and location services enabled), follow the trail and listen to the stories.
Tenterfield Tours – Tenterfield
Tenterfield tours specialise in personalised tours of our amazing region. Be amazed and inspired by award-winning local wineries, stunning national parks, heritage-rich Tenterfield and heritage train tours. Join our group tours for the ultimate Northern NSW adventure. See Tenterfield and all its wonders without the crowds on exciting, adventurous and interpretative small group tours. Tenterfield Tours gives you the time to absorb, relax and learn while enjoying Tenterfield Shire. All numbers catered for.
Opening Hours
Daily. Bookings essential
81 Wood Street, Tenterfield NSW 2372
The Coachman – Tenterfield
234 Rouse Street, Tenterfield, NSW 2372
02 6736 2224
The Courtyard Cafe – Tenterfield
203 Rouse St, Tenterfield NSW 2372
The Corner Store – Tenterfield
212-214 Rouse St, Tenterfield NSW 2372
Thunderbolt's Hideout – Tenterfield
Frederick Ward, better known as "Captain Thunderbolt" (1836-1870), was well known throughout the Tenterfield district. There are many caves and hideouts in the New England area, but few are as easy to visit as the one in Tenterfield.
Thunderbolt's Hideout is 12km from Tenterfield (approximately 8 minutes from the Guesthouse) and is an easy walk, about 300m from Mount Lindesay Road. He used the large area between the rocks to stable his horses and the small shelter under the large rock as a place to camp. The top of the rock made an ideal lookout, as this was the main road to Warwick during the gold-mining days.
Thunderbolt began his bush-ranging career by escaping from the notorious Cockatoo Island Prison in Sydney Harbour. He was serving a sentence for horse stealing, a very serious offence in those days. The tales of his exploits are many and become more controversial with time. His daring and defiance of the troopers eventually caused his downfall at Uralla.
How to Get There
Travel north on the New England Highway from the Visitor Information Centre for 1km and turn right onto the Mt Lindesay Road. Leave your vehicle at the "Thunderbolt's Hideout" sign and follow the track to the hideout, about 300m from the road.
Opening Hours
1207 Mount Lindesay Rd, Tenterfield NSW 2372
Willow Tree Cafe -Tenterfield
274 Rouse St, Tenterfield NSW 2372
Aventine Wines – Ballandean
86 Watters Road, Ballandean QLD, 4382
We are open for wine tastings and sales: –
9:00am to 5:00pm Sat and Sun.
Ballandean Estate Wines – Ballandean
Cellar door
354 Sundown Rd, Ballandean QLD, 4382
Open 7 days per week (closed Good Friday and Christmas Day)
Opening hours: 9am to 5pm
The Barrel Room
Open Thursday to Sunday Lunch and Dinner
Open Monday Lunch
Winery tours 11am daily, please wear closed-in shoes. $5 pp for 18 and over.
Tasting of our range is $5 pp, refundable on purchase
Bungawarra Wines – Ballandean
181 Bents Road, Ballandean QLD, 4382
Granite Ridge Wines – Ballandean
157 Sundown Road, Ballandean, QLD 4382
and
07 4684 1263 
0428 841 263
Hidden Creek Winery Cafe Vineyard -Ballandean
2271 Eukey Road, Ballandean QLD, 4382
Phone: 07 4684 1383
Mobile: 0416 182 027
Just Red Wines – Ballandean
2370 Eukey Road, Ballandean QLD, 4382
Mason Wines – Ballandean
27850 New England Hwy, Ballandean, QLD, 4381
The Cellar Door Cafe is open from 10am to 5pm Friday Saturday Sunday and Monday.The Cafe and Dessert Bar is open on these days as well as daily tasting of wine, olives, jams, chutneys, chilli sauces fudge and more.
Open for Lunch from 11.30 – 2.30, with all day platters available.
The cellar Door Cafe is part of the Granite Belt Food Trail and we would prefer bookings so that we can cater for everyone.
Rumbalara Estate Wines – Ballandean
Our cellar door is open 7 days a week 10am – 5pm.
We welcome booked tour groups to our cellar door.
137 Fletcher Road, Ballandean QLD 4382
Symphony Hill Wines – Ballandean
2017 Eukey Road, Ballandean QLD, 4382
Telephone: 07 46 841 388
Rated 5 star winery by James Halliday with over 50 wines rated 4 stars or more for last 5 years. Only QLD winery to win gold medals for both red and white wines at Royal Sydney Wine Show and Royal Melbourne Wine Show and also a trophy at National Wine Show of Australia.
Twisted Gum Wines – Ballandean
2253 Eukey Road, Ballandean QLD, 4382
Ph: 07 46841282
0404007494 (Tim), 0403778300 (Michelle)
At Twisted Gum Wines we craft small quantities of premium quality single vineyard wines from our hand-tended dry grown Granite Belt vineyard.
You will receive a warm welcome when you visit our stylish cellar door, located in a classic 1920's Queenslander with wrap-around verandahs on three sides, with views to the vineyards and hills beyond.
Our cellar door is open weekends 10am to 4pm and also by appointment.
Tobin Wines – Ballandean
34 Ricca Road, Ballandean, QLD, 4382
Tobin Wines is open daily 10am – 5pm
(Anzac Day trading hours [1pm – 5pm]. Closed Christmas & Good Friday)
Washpool Farm Soaperie – Ballandean
Washpool Farm Soaperie is serious about superior soap! All soaps are made by hand using high quality, wholesome natural ingredients, resulting in distinctively different soaps that look, smell and feel sublime, as well as cleansing and nourishing the skin.
Specialising in goat's milk soap as well as soap for sensitive, dry and allergy-prone skin.
Opening Hours
Monday to Friday: 9.00 am to 4.00 pm
Saturday & Sunday: 9.30 am to 4.00 pm
16 Bents Road, Ballandean QLD 4382
Harrington Glen Estate – Glen Aplin
88 Townsend Road, Glen Aplin QLD, 4381
Wild Soul Winery – Fletcher
149 Horans Gorge Road, Fletcher QLD, 4381
Phone: 07 4683 4201
Aloomba Lavender – Liston
Located on a working cattle property, Aloomba Lavender is the perfect stopover for coffee and Devonshire tea. Guests can wander amongst the lavender, take photos or simply relax with a coffee on the deck and take in the tranquillity! Don't miss the gift shop with the lavender sleep bear and award-winning lavender oil. Lunches are available for coaches and large groups (bookings essential).
The harvest is often late November to mid-December. Some flowers are usually on display throughout the year.
Opening Hours
Open 7 days: 8.30am – 4.30pm
5425 Mt Lindesay Road, Liston NSW 2370
07 4686 1191
Washpool National Park – Rocky River
Take time out to explore the unparalleled landscapes of Washpool National Park, a place of steep gorges, clear waters and magnificent tracts of ancient rainforest. You'll find some of the most varied and least-disturbed forest in NSW, including the world's largest stand of coachwood trees and extraordinary specimens of giant red cedar.
Washpool is part of the Gondwana Rainforests of Australia World Heritage Area and offers wonderful wilderness walks lasting half an hour to several days, along with simple, miles-from-care camping and picnic opportunities in gorgeous surrounds.
The Coombadjha Walk, an easy 1.4km circuit with educational signs and creek-side scenery, makes a good introduction to the park. There is also an 8.5km Washpool Walk which goes through the park's main forest.
It's also a natural haven for an incredible diversity of plants, mammals, amphibians, reptiles and birds, including some of Australia's rarest and most unusual creatures, like the pouched frog, the long-nosed potoroo, and the beautiful, cat-like spotted-tailed quoll.
Birdwatchers will be in their element here – more than 140 species have been recorded, including the rufous scrub bird and the increasingly rare powerful owl.
Opening Hours
Washpool National Park
Rocky River Northern Tablelands NSW 2372
Granite Belt Brewery – Stanthorpe
At Granite Belt Brewery we brew 7 different boutique beers. Set on 30 acres of bushland just 5 minutes out of the township of Stanthorpe, just north of Tenterfield.
Opening Hours
Open 7 days a week from 10am
146 Glenlyon Drive, Stanthorpe QLD 4380
Castle Glen Australia – Thulimbah
Wines | Fortifieds | Liqueurs | Beer | Spirits – Preservative Free
PRESERVATIVE-FREE and CHEMICAL-FREE alcohol products – no allergic reactions, headaches or hangovers guaranteed!
We also sell a range of handmade fudges, jams and relishes for the non – drinkers.
Come in and experience exceptional service at the Castle Glen Cellar Door.
Open 7 days 10am till 4pm with plenty of parking for cars, caravans and buses at the front for your convenience.
Opening Hours
Open 7 days 10am till 4pm
3184 Aimens Road, Thulimbah QLD 4376
Wallangarra Railway Cafe – Wallangarra
Open 7 days a week for Breakfast & Lunch. Visit the Railway Museum! Delicious food and coffee in amazing surrounds. Also available for functions!
Opening Hours
Monday to Friday: 9.00am to 3.00pm
Saturday & Sunday: 9.00am to 4.00pm
60 Rockwell Street, Wallangarra QLD 4383
Balancing Rock Wines – Wyberba
2019 GOURMET TRAVELLER WINE
AUSTRALIA'S BEST CELLAR DOOR AWARDS
221 Old Wallangarra Road, Wyberba QLD, 4382
Girraween Estate Vineyard – Wyberba
41 Hickling Lane, Wyberba QLD, 4382
Mobile 0448 866 890
Weekends 10am to 5pm
Public Holidays 10am to 5pm
Other times by appointment – please call us
We conduct tutored tasting for groups upon prior arrangement.
Small bus groups are welcome anytime. For coaches with 15 or more please make a prior appointment.
Heavenly Chocolate – Wyberba
2117 Pyramids Road, Wyberba QLD 4382
Pyramids Road Wines – Wyberba
25 Wyberba Lane, Wyberba via Ballandean QLD, 4382
Phone: 07 4684 5151
Mobile: 0432 849 212
Our winery or engine room is attached to the cellar door so you can view our operations at any time of the year.
Visit our cellar door to sample current release wines. Read what people have to say about us.
Open daily from 10:00am to 4:30pm.
Lenny faces are short character strings that describe emotions and make your text stand out.